Arenadata has presented
Arenadata Hadoop 2.1
, a new version of the Arenadata Hadoop (ADH) distributed storage platform distribution package complete with such components as Hadoop 3, Spark 2, Hive 3, YARN 3, HBase 2 and Phoenix 5.
Arenadata Hadoop 2.1 has a number of new functionality features, such as:
Arenadata Cluster Manager — a new system of management, deployment and monitoring that makes it possible to install and manage Hadoop services both on-premise and in the cloud;
Erasure Coding, a data restoration algorithm that is capable of reducing overutilization of the disk system by 40% as compared to the classic HDFS replication;
Hive 3, a database management system that is capable of creating relational tables, record data within them, and use transactions and materialization of representations;
YARN 3, a new version of resource manager that makes it possible to control distribution of resources from several clusters across competing applications (YARN Federation);
Utilization of static port ranges for Hadoop services;
Phoenix, a relational database that is able to solve problems with continuous data flows and data reading.
In addition, Arenadata Hadoop 2.1 has fixed the problems observed in Hadoop 2 and associated, among other things, with data integrity.
For more detailed information about the new functionality of the distribution package, please visit
Release Notes
.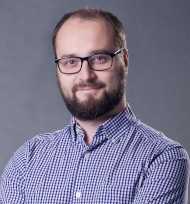 Alexander Yermakov
Technical Director at Arenadata
"Arenadata Hadoop 2.1 will enable our customers to save resources, manage several clusters more flexibly, and utilize a comprehensive database management system within the Hadoop ecosystem. In the nearest future, we plan to release a number of ADH 2.1 upgrades each of which will come complete with new and improved functionality."
If you are looking to migrate to Arenadata Hadoop 2.1, please contact our specialists.